Relational adventure on the Camino de Santiago in Spain
A Journey of Conscious Connection
Connection to Self, Connection to others, Connection to Nature.
Camino Magic
There is an inexplicable, powerful energy on the Camino. You will walk with other beautiful humans where millions of pilgrims have journeyed in reverence & introspection.
Connection to Nature
Being in nature is magical & therapeutically. We will enjoy the presence of life force, oxygen, and Mother Earth nurtures us and connects us with spirit like nothing else.
Deep Connection to Others
Connection and intimacy with others is at the core of our human needs. We will explore beautiful and playful ways of connecting authentically with others while staying true to ourselves.
Deep Reconnection to Self
Part of our daily practice will be expanding our ability to be present and listen to ourselves and to life in every moment. We will work with the mind, heart, and body on this journey, reconnecting with our needs, our emotions an our desires.
They Journey is the reward
A Relational Adventure as
we Walk the Camino
How connected do you feel? Most of us need and crave connection, intimacy and belonging. It is a basic human need and one that is very vulnerable to ask for and often complex nowadays.
We often try to get these needs met in all the wrong ways, finding quick fixes but feeling empty in the long run.
Technology, social media, and the pandemic human beings are more alone and disconnected than ever – from themselves and from each other.
Nobody teaches us anything about relationship and that there are very, very few healthy models of relating out there that are not based in guilt, fear, or co-dependency.
It is easier to hide behind a screen than to risk being truly seen for who you are. This is invitation to break these patterns and create a new reality in how we relate, from a place of love – real love, not fairytale love.
Walking together from
Santiago to Finisterre
I will be taking you to a magical place. The Camino de Santiago in Spain is one of the oldest and most famous pilgrimages routes in the world.
We walk 120 km beyond Santiago traversing the rugged countryside of Galicia, with its Celtic heritage to Muxia and Finisterre, meaning "the end of the world" in Latin.
Each day we will walk stages of 18 to 22 kilometers at our own pace, while having the support of a local guide if needed. Your luggage will be transferred by us, so you just carry a day pack.
Let us take care of the logistics so you can truly enjoy the connection, the landscapes, the exercises, the self-reflection & the people you will meet.
Life is so rich and abundant, let's open ourselves up to its magic.
Samantha Sacchi – Your Facilitator
The Bottom Line is Love.
I am is a soul-driven entrepreneur, an educator, facilitator, and spiritual-emotional mentor who has been teaching and leading groups for 10 years. I also founded a business with my mother called Marly Camino, where we've been taking groups on the Camino for over 15 years.
I'm so excited to bring my magic to the Camino.
The Camino has changed my life again and again in so many different ways. The walking, nature, the energy present, the people I found along the way all allowed me to drop deeper into myself and the rhythm of life.
I always gained clarity, processed life events, and found courage for the decisions I had to make next to continue to choose myself and serve my life purpose.
Let's learn it is possible to relate and operate from courage and Love, not fear - and let's practice together.
I've been been guiding humans back home to themselves by simply reminding them of what they know deep down, reconnecting them with their soul, and integrating all of their humanity to relate to others from that place of feeling home within yourself.
I believe in the power of coming together to heal and remember. I believe there is a magic in the Camino that allows us to call upon the wisdom of the Earth to show us "the way" in life.
The Self Club & Marly Camino finally come together to offer this to you. This is an invitation for more meaning, intimacy, creativity, interconnectivity, surrender, discernment, and collective intelligence.
"Probably the best workshop I've ever attended. The environment, every exercise, the music, everything, Sami had thoughtfully created to provide everyone with deep transformational experiences. What an honour to attend. Thanks Sami."
Stephanie
Acceptance, presence, surrender, & honoring.
Coming into presence through meditation, mindfulness, rest, time alone and being with our own experience, feelings and emotions.
Curious exploration, innocence & enjoyment.
We will move, play, dance, explore, and use our 6 senses to get curious with ourselves, with others and nature around us.
Connection, authenticity, intimacy, Truth, Gratitude.
We will practice experiencing life with and open heart and connecting from there with everything & everyone around us.
A relational adventure for the body, mind and soul:
On this journey, we will explore the dance of connection. We come together to bring deeper consciousness and intention into how we relate.
→ I bring exercises, tools, practices & games that allow us to deepen whatever we come into relationship with.
→ We will practice staying in our body and hearts.
→ We will practice operating from courage and love, not fear.
Some of the topics we will be covering are the following:
What is love and how do we experience it?
Being in our authentic self and truth
Tuning into & exploring our emotions, needs & desires
Exploring mental, emotional & physical boundaries
Communicating lovingly & assertively our truth
Getting curious, exploring the edges of our comfort zone to grow
Inviting in meaning, intimacy, creativity, interconnectivity, surrender, discernment, and collective intelligence.
"I've been attending relational, healing and expansive gatherings my whole life. Sami is such a special and unique style that was refreshing, clearly sourced from your soul, passion, and calling! For me, it was a coming home. I had forgotten how to keep myself loving company and you reminded, invited and led me back to myself! As well, I forgot what it was like to have community of like-vibrationed people for like-purposed healing and growth! So deeply grateful! Thank you! "
David
We are so into used to interacting with people on smartphones and electronics, we are very disconnected from connecting with people in the real world. For me Be. Play. Love. Was a very enriching experience. The exercises we did in the workshop help you get used to interacting with people in way that you're not used to. It was very rewarding and helps you grow a lot. I got a lot of tools for better communicating with people. Something that was huge for me was how to communicate my boundaries effectively which is something I've struggled. It's definitely worth it, it set the foundations of how to better relate to other humans!
Eduardo
This is 9-day walking Camino retreat. We will walk 120 km in total over 7 days.
We meet in Santiago on Day 1. We will get to know the group, enjoy the city for a day and have magical welcome dinner.
We spend the night in the enchanting city of Santiago de Compostela and get ready to start the next day.
On Day 2, we begin the walk through the forests of Galicia until we reach the ocean on Day 6.
On Day 7 and 8 will be walking along the coast from Finisterre to Muxia. Each morning we will have a morning ritual together before departing on our walk. Each day will have a theme and focus. We might have a self-reflection, an exercise or challenge for that day.
We will walk from 14 to 22 km per day from Santiago to Finisterre and Muxia.On Day Sept 9th we arrive in Finisterre and spend the night there and continue walking along the coast from Finisterre to Muxia.
We spend the night in the magical Muxia on September 11th and then head back to Santiago on September 12th. We will be back in Santiago around 11 am.
Everyone is free to go their own way from there.
Join us on this inward & outward exploration!
You want to walk a part of the Camino de Santiago or love hiking
Crave deep connections & relationships with authentic humans
Want to get out of your head and connect with the playfulness of life
Love spaces to reconnect with life, the universe, or spirit
Want tools to connect more internationally & lovingly with others
Have a deep desire for real intimacy and love
Want to nurture your self-love and inner confidence
Are on the path of personal & spiritual growth
Price for Sept 4, 2023:
€2,222
per person
If you bring a friend/partner: €2,111 p/p in shared room
ADDITIONAL OPTIONS:
Single supplement: 550€
Private coaching sessions pack with Samantha (4 sessions €650)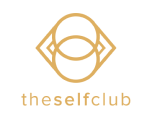 All breakfasts, dinners, and snacks
En-suite accommodation for 8 nights
Daily luggage transfer
Daily group sessions led by Samantha Sacchi
Journal, worksheets & support material
Specialized Camino guide assistance
All transfers
Program and route map
*Limited spots available
*Note: All sessions will be held in English
Pilgrims' Kit: small backpack with goodies
Photos of your Camino
Farewell dinner and surprise
Guided visit in Santiago de Compostela
Value Added Tax (VAT)
The Marly Touch
The Marly Touch 30-minute call welcome call with Samantha
Email us here (sami@marlycamino.com) for more information or enquire below.
Frequently Asked Questions
Does it matter if I'm in a relationship?
Nope. Everyone is welcome. Single, married, committed, divorced. You can come on your own or with your partner. This is about learning to relate and connect in general with all human beings.
Do we walk on our own or in a group?
We all leave at the same time in morning after our morning session. Everyone walks at their own pace, so we might see each other along the way or not. Besides Samantha, there will be a Camino guide for support who will tell you about the terrain, what to expect and that will assist you if you need.
Do I have to take part in all the activities?
Everything is an invitation. You may opt out of anything, but it would be ideal for this experience that you are open and willing to be part of the activities we will practice.
Will I have alone time?
Yes! An important part of this experience is not only the group activities but having plenty of time on your own for walking, writing, self-reflection, integrating everything and just being with yourself in nature or other people you might meet.
"Be. Play. Love. was an unexpected experience that I very much enjoyed. Samantha's personality and deep knowledge of the human behaviour makes her the best person to guide us through such workshops. I thank her for creating such a safe space to be vulnerable with others, to be authentic and to share our truest essence through various practices that helps us reconnect with ourselves and especially to connect humbly with others. That simply helps us get comfortable with love in all its beautiful shape. Her energy makes it that the hours fly by and I personally very much enjoyed the total disconnection of my brain as I was being guided through her talks and workshops." – Ali